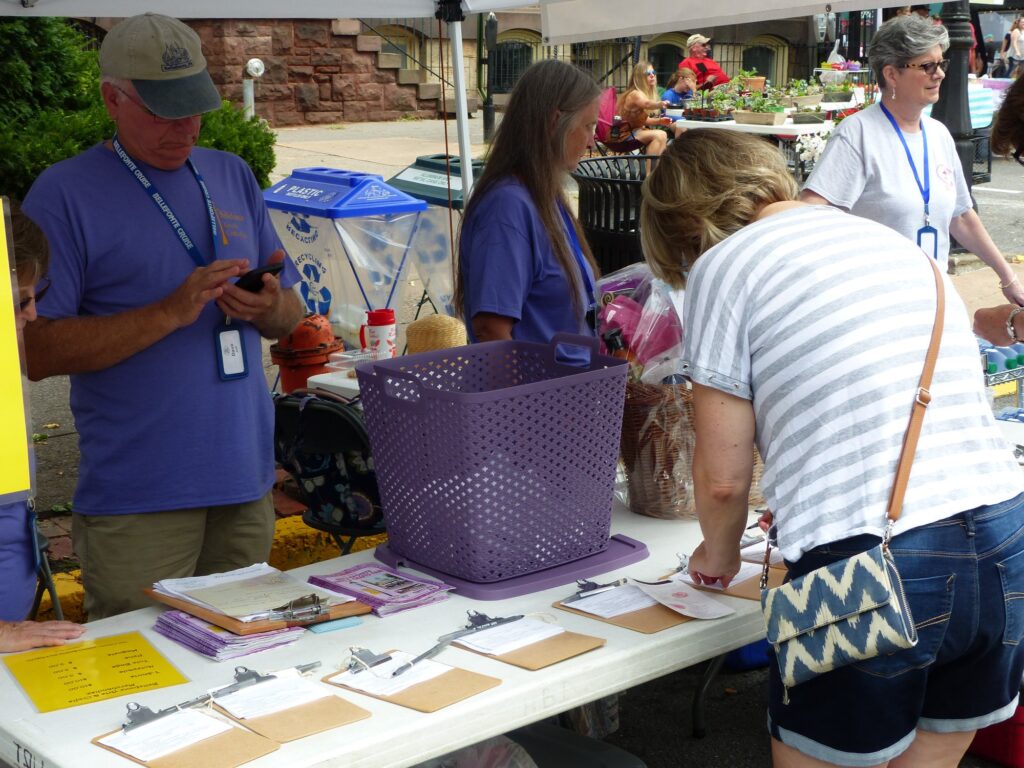 Visit Bellefonte, PA in early-August and you will find yourself amid a collection of talented artists and craftsmen and the natural beauty of a Victorian town.
The Annual Bellefonte Arts and Crafts Festival celebrates creativity offering a fun arts and crafts haven for everyone. Enjoy arts, crafts and more from talented artists and crafters from near and far. Bring along the kids for numerous fun activities and games that will be sure to make memories. Also, don't forget to save room for supper. With countless delectable delights from the area's finest concessionaires, no one will leave hungry!
Take time to stroll to town to view unique shops and eateries.
Come once, and you will come year after year!
– The Bellefonte Arts & Crafts Fair Committee (See list below)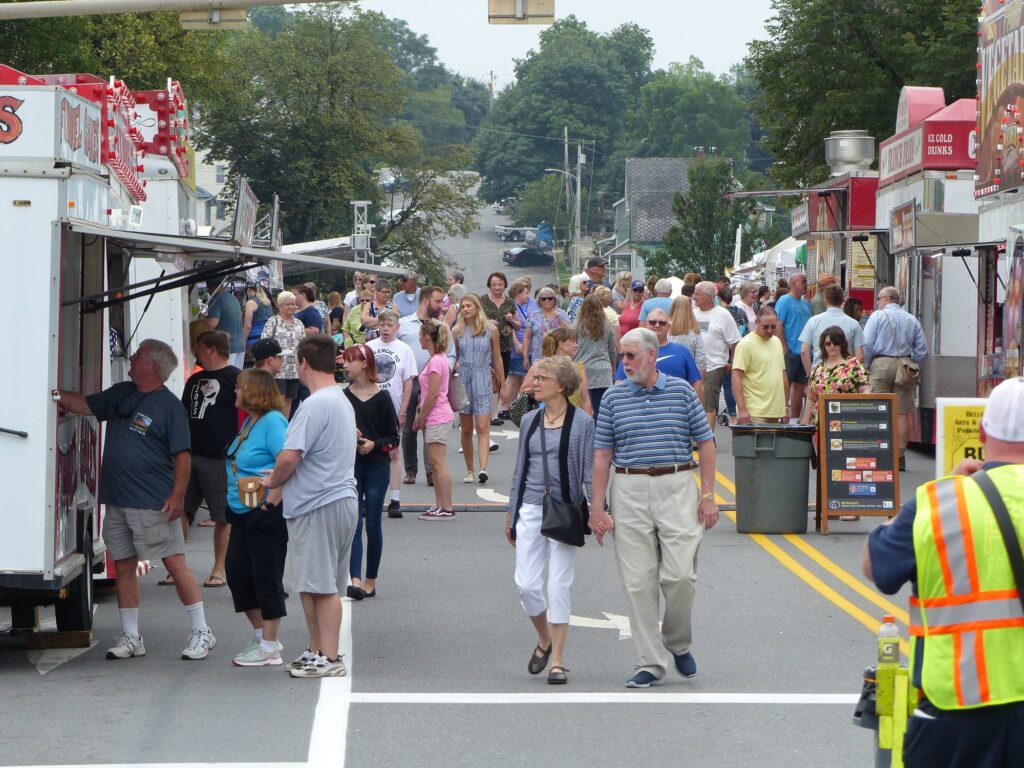 Bellefonte Arts & Crafts Fair Committee
The Bellefonte Arts & Crafts Fair Committee works very hard all year round to plan this event. Thank you to all the members and volunteers to help make this fair a success!
Steve & Denise Snook – Co-Directors
Karen Baker
Kathy Breidenbaugh
Debbie Cleeton
Susan Hardy
Susan Hoover
Sally Houser
JoAnn Knupp
Romayne Naylor
Dave Provan
Barbara Roberson
Serena Sidwell
Kaitlyn Snook
Denise Snyder
Tom Wilson
Thank you to the many individuals and organizations that help with the Bellefonte Arts & Crafts Fair. The Fair Committee would like to specifically thank the Bellefonte Borough Staff for their assistance in all facets of the fair.
---
Bellefonte Arts & Crafts Fair is affiliated with: