The 2023 Winners Are…
Country Crafts: Brett & Briana Meckley – Meckley Brooms, Lebanon PA
Fiber/Textile/Leather: Katrina Shawver & Belinda Wagner – MarKat KnitNCrochet, McClure PA
Food Artisan: Nick Freed – Inside Out Cookie Co., Bellefonte PA
Glass: Bob Kannegieser & Bob Reed – 2B's Art Glass, Shermans Dale PA
Jewelry: Heather Snyder – Walnut Ridge Designs, Lewistown PA
Painting: Denise Drummond, Bradford PA
Photography: Laurie Roffol, Bellefonte PA
Pottery/Clay/Ceramics: Tony Mitchell & Beau Williams – Mudd Pottery, Eagle Springs NC
Soap: Laurie Joyce – Butterfly House Soap Co., Harrisburg PA
Wood: Scott Hildebrand – Rothrock Wood Project, Bellefonte PA
General/Mixed Media: Todd Hawbaker – Waddle Woodturnings, Port Matilda PA
See you next year!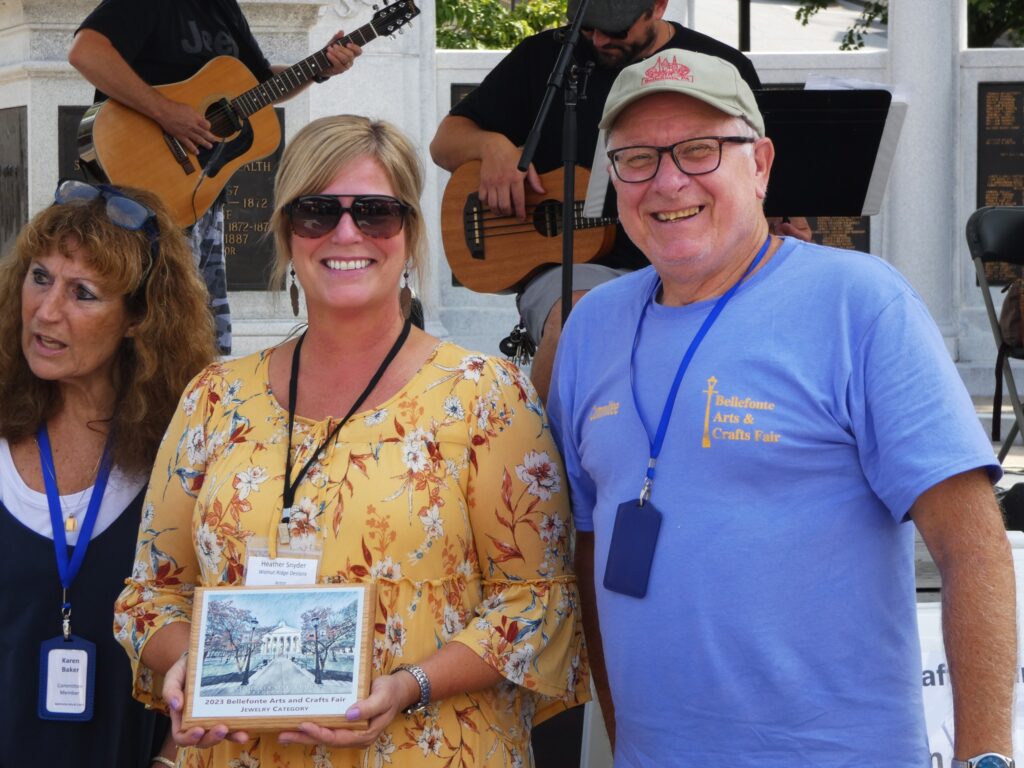 "Like" our Facebook page and see up-to-date information in real time!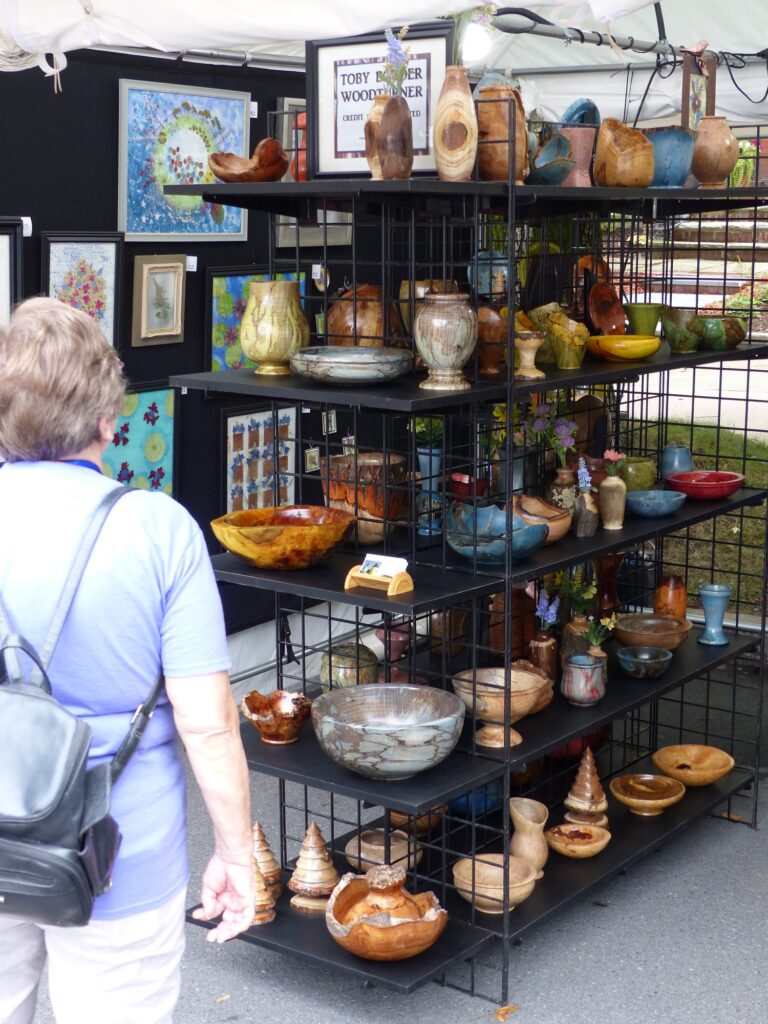 Shop Artists' Sales
All arts, crafts and food artisans are juried items that are handmade, original products!
Adult Artists Sales: Friday 10 a.m. – 8 p.m.
& Saturday 10 a.m. – 5 p.m.
Youth Artists Sales: Fri. & Sat. 10 a.m. – 3 p.m.
Activities for Kids
Kids just want to have fun and be creative and we've got a lot in the works to make memories and beautiful expressions of their very own art to take home! Check back soon for the full schedule!
---
Bellefonte Arts & Crafts Fair is affiliated with: